Governor Sanwo-Olu Signs Bill Prohibiting Open Grazing Into Law.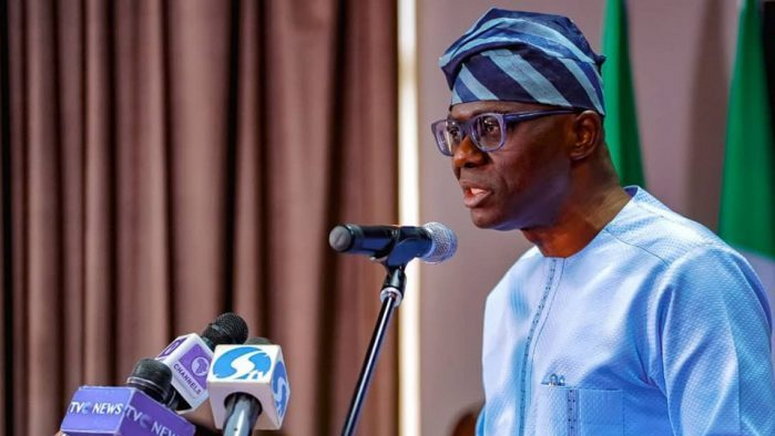 Lagos State Governor Babajide Sanwo-Olu has signed the bill prohibiting open grazing in Lagos into law.

This comes barely a week after the governor assented to the State Value Added Tax Bill, empowering the state to collect VAT.
Governor Sanwo-Olu's assent to the bill also comes after some governors in the South, including Ogun, Ondo, Akwa Ibom, and Rivers signed the same law prohibiting open grazing.
Members of the Lagos State House of Assembly passed the two bills on September 9 following unanimous votes by the lawmakers after they were read for the third time.
While open grazing has been prohibited in some states in the South, other states in the region are making effort to ensure the bill becomes a law.
This is in line with the resolution of the Nigerian Southern Governors Forum that member-states should enact or amend the anti-open grazing laws to align with the uniform template and aspiration of the governors.
In their latest meeting held on Thursday last week in Enugu, the governors reviewed the state of the nation and the progress of implementation of the decisions reached in previous sittings.
They commended the rate at which the states in the South were enacting the anti-open grazing laws and encouraged those yet to enact it to do so expeditiously.
The governors had also encouraged the full operationalisation of already agreed regional security outfits – that would meet, share intelligence and collaborate – to ensure the security of the region.
But the position of the governors has been criticised by the Minister of Justice and Attorney-General of the Federation, Abubakar Malami, who said it was unconstitutional.
Sanwo-Olu signed the legislation into law, 11 days after it was unanimously passed by the State House of Assembly and transmitted to the Executive arm for authorisation.
Assenting to the bill during the state's Executive Council meeting in Ikeja, the governor directed the security agencies to swing immediately into action and enforce provisions of the law.
"By the powers vested in me as the Governor of Lagos State, I am signing the bill on Open Cattle Grazing and Trespass of Cattle on Land into law.
"To prohibit issues associated with open grazing of livestock," he said.
By implication, it is now criminal in Lagos for cattle rearers to occupy unapproved public areas and private land with their livestock for grazing.
The law also prohibits the act of moving cattle round public places by herders.
The signing of the anti-open grazing law followed the decision of Southern Governors' Forum in August, setting the September deadline to pass the law across member states.
There have been crises witnessed in some states resulting from alleged open grazing.
Although farmer-herder crisis is not pronounced in Lagos, the anti-open grazing law is expected to prevent the spillover of the menace into the state.