EFCC GESTAPO INVASION : Nigerians Condemn  'Abacha  Style Invasion'  Of Senator Rochas Okorocha's  Residence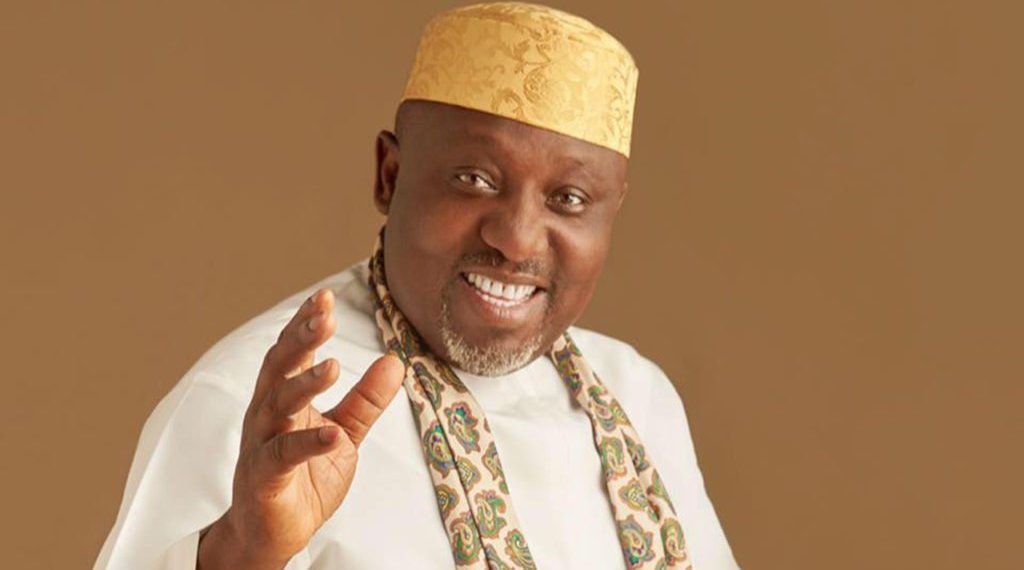 Public Outcry have continued to trail the alleged gestapo style invasion and forceful arrest/ abduction of former Governor of Imo State and sitting Senator of Federal Republic Of Nigeria, Mr. Rochas Okorocha, by the Economic And Financial Crimes Commission, EFCC.                                                                         

In a dramatic turn of event and  operation , which many Nigerian have tagged 'Abacha Style gestapo invasion', Okorochas Residence was in a condemnable commando style usually seen in movies, forceful invaded and broken into as if EFCC were  in search of fleeing terrorist or drug baron.                                  
The Agency's Operatives accompanied by a detachment of heavily armed Police officers, who were discharging cans of tear gas ,shooting sporadically into the Air, as seen on viral Videos trending in the social media, were said to have laid seige on the Senators house for about 10 hours, traumatized his children by deploying equipment with which they broke Walls, penetrated Ceilings/POP and bullet proof doors , before they forcefully whisked  Rochas away.           
Many Lawyers, Media Practitioners and other citizens have criticized the invasion, tagging it  as crude, uncivilized in a an acclaimed democratic dispensation, especially against a known sitting Senator,whose whereabout, property,  investments are not hidden.                                                                               Some critics alleged political undertones, as Senator Rochas, a Presidential Aspirant, was  billed to attend his screening at APC secretariat same day.                                                                                     
For instance discussants at the TVC program ' Your Views' , expressed worries over the incident which they opined that if it is not checked ,May become normal by security Agencies and that also it has the propensity of being interpreted as having ethnic connotation.                                                                     
A Right lawyer , Mr. Laboros, who contributed to the TVC program, condemned the operation especially as there was a subsisting court orders restraining EFCC, coupled with the fact that senator Rochas lawyer had declared that no previous invitation was extended to his client .                                                             
According to an Igbo Leader and Oil and gas business icon, Mr. Ruben Maduako, he said, " Iam not a fan of Rochas Okorocha, but even a blind person will see that the invasion has ethnic connotation and was politically motivated to rubbish him,  so as to finally bury his political ambition. How many of the so called high  profile corrupt personalities in Nigeria did EFCC invade their houses, including the Accountant General that allegedly stole over N80 billion ?".                                                                                           
"The question is , who will be next victim?, this Tuesday May 24th, 2022 drama by operatives of the Economic and Financial Crimes Commission (EFCC), to  whisk away a sitting Senator and former Governor of Imo State, Rochas Okorocha, after the operatives of EFCC laid a 10hours siege on Okorocha's Abuja home and had to forcefully penetrate the roof of the Senator's house to effect his arrest,  Should be condemned by all who value the unity of the country."
Rochas was said to have a case to answer over alleged mismanagement of 2.9billion Naira when he was Governor of Imo State. His arrest came when he was to go for his screening as a Presidential aspirant of the ruling party, All Progressive congress, APC
Responding to questions by TVC Your Views program analysts, on whether EFCC had employed such method on other pending cases and if that display of brute force was the best civilized approach,  Spokesperson for EFCC, Wilson Uwujaren said Okorocha's arrest followed the refusal of the former governor to honour invitations after jumping the administrative bail earlier granted him by the Commission.
Uwujaren said in this circumstances, the Commission was left with no option than to effect the arrest of Senator Okorocha by all means and bring him to trial.