DEFAMATION : "Apologize Within 48 Hours Or Risk Public Exposure Of Your Crimes" —- Eze John- Greg Tells Ohanaeze President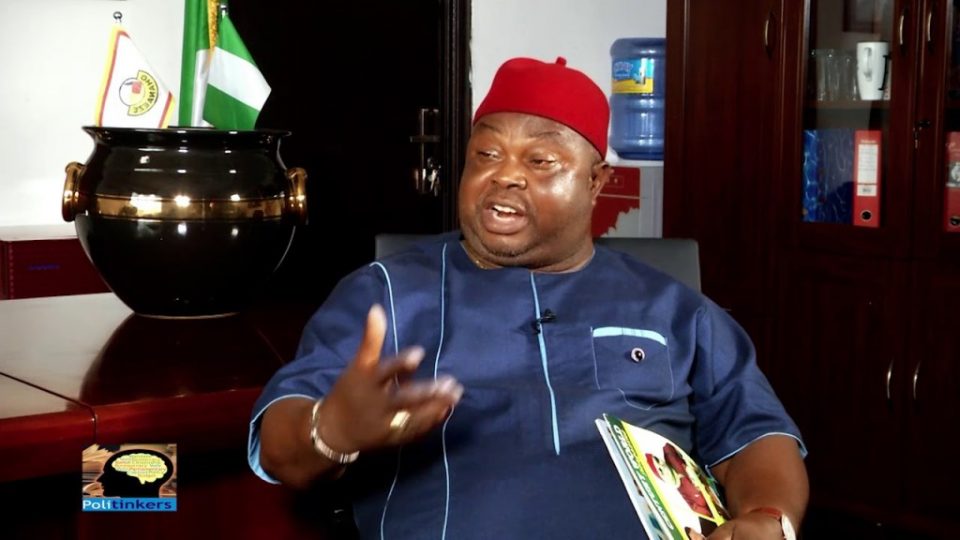 The latest brewing crisis emanating from a defamatory and libelous voice notes allegedly recorded and circulated in the social media space by the Incumbent Ohanaeze Ndigbo President, Chief Solomon Ogbonna Aguene, against Some Prominent Traditional and Cultural Igbo Leaders in Lagos State , appears to have back fired.

This is even as the controversy has taken a new turn, with the 48 Hours Ultimatum handed down to Chief Solomon Ogbonna Aguene, to tender unreserved public apology to one of the Igbo Leaders, Eze John Greg Ezebuade, whose name was allegedly slandered in the voice notes, which went viral, or risk Publc exposure Of his past Crimes
Eze Ndigbo of Iba, Eze John-Greg Ezebuade , had in a statement ordered the embattled president of Ohanaeze Ndigbo, Lagos State. Chief Solomon Ogbonna Aguene, to tender unreserved public apology to him within 48 hours or risk his present and past dark records being exposed in public domain.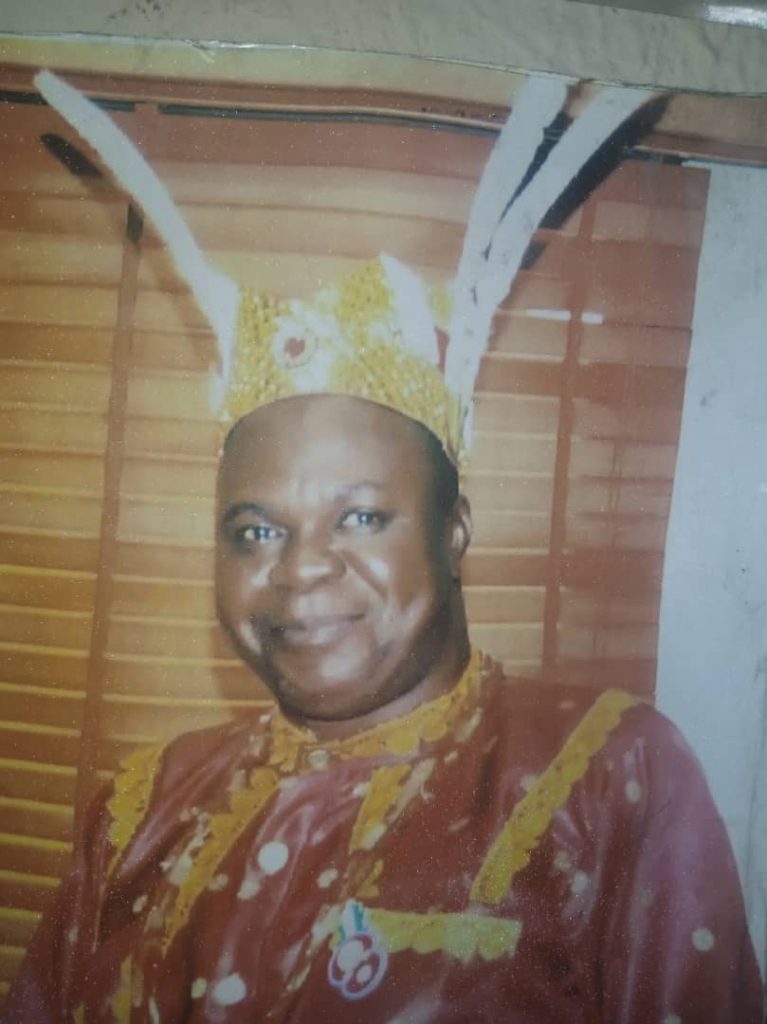 Our Correspondent reports that Chief Aguene's current face off is coming on the heels of recent alleged defamatory and libelous audio recordings he produced and circulated online.
The malicious audio voice notes were said to have maligned the integrity and reputation of two great Igbo sons and leaders , identified as Eze Ndigbo of Lagos State, Eze Dr. Christian Uchechukwu Nwachukwu and Eze John- Greg Ezebuade.
In the audio voice notes which has gone viral on the social media, the out going Ohanaeze president, Chief Aguene, was heard calling Eze Nwachukwu, a Fraudster and questionable Character, while he described Eze Greg as a cheat and dirty leader, who goes about extorting money.
Reacting to the said audio, a Chieftain of Igbo Community, Chief Temple Mba, lampooned Chief Aguene, warning him to refrain from blackmailing and maligning Igbo leaders, who stood against his unconstitutional agenda of going for second term.
According to him, "Chief Aguene hates truth, he wants to bring crisis into Ohanaeze Ndigbo because of his selfish and evil second term agenda which he is plotting with his cohorts residing in Ikeja. "
"Aguene Should start preparing his hand over notes, preparatory to Ohanaeze election by April 2022. He should tender unreserved apology to Ndigbo in Lagos and our two worthy sons and leaders or face the consequences of his actions", Chief Temple said.
Responding to the alleged defamatory audio circulated on the social media by Ohanaeze Ndigbo president, One of the leaders whose names was also slandered, Eze John Greg Ezebuade, Eze Ndigbo of Iba LCDA, Lagos, noted that Chief Aguene action was reckless and irresponsible .
" I knew him before he became president as untrustworthy and fraudulent. I never solicited for fund from him. why should I do that when he is owing me N130,000″, he wondered. Aguene, came under fire, after he single handedly and unlawfully contrary to Igbo Culture, allegedly installed 15 unscreened indigenes of Ebonyi State as Ezes in some LCDAs.
Following the development, we gathered that some Ezes under the umbrella of Ndi Ezeigbo N' Uzo Ije , petitioned Ohanaeze National Body through a letter addressed to Professor George Obiozor, where they listed some of the sins of Solomon Aguene, as setting up of illegal screening committee for Ndi Eze, Constituting of kangaroo Elders council and diversion of funds from Lagos State government meant for Ezes.
The petition which was signed by Eze Nwachukwu and Eze John- Greg, also kicked against move by Lagos State Ohanaeze Ndigbo President, to extend his tenure contrary to the led down single term rotational presidency for all the Igbo speaking states of the South East.
Angered by the petition, Ohanaeze Ndigbo president, was said to have discarded the dignity associated with his office and thrown caution into the winds , by making, recording the voice notes, where he was not only dropping names of some political public office holders but allegedly slandered names of respected Igbo Elders, leaders and Ndieze.
However , Chief Aguene is not new to controversy, as he was said to have gone through handful of such crisis since he assumed position as Ohanaeze Ndigbo president.
The last of such cases before this present issue, was the alleged embezzlement, unauthorised installation of some unqualified people from his area as Ezes, Gender Violence, assault and unlawful detention of a widow named Princess Ifeoma Okpala, by the embattled President of ohanaeze Ndigbo, lagos State chapter, High Chief Solomon Ogbonna Aguene.
When Chief Aguene was contacted by our Correspondent, he waved off the complaints,daring the protesters to do their worst.
However, in his Statement despatched to our Correspondent , Eze Iba stated thus : "Response to Ohanaeze Lagos State President, Chief Solomon Ogbonna, Aguene.
" You are just being petty like a disappointed call-girl who would cry rape rape to high heaven and hold on any cheap lie to sustain a fabricated falsehood."
"Your claim that I , Eze John greg demanded money from you is both reckless and irresponsible. You will recall that at the middle of Ndi Eze disagreement with your excesses, you called me on phone and we discussed at length. There was no sign in that lengthy telephone chat that portray me as one who has ever ever made financial demand on you. The content of that discussion is hereby attached below, everybody should listen to it."
"Since the beginning of the electioneering process that brought you- Solomon Ogbonna, I have known you to be fraudulent and untrustworthy. When we discovered that the Election that brought you Solomon to power was not going to be free and fair, Ndi Eze in Lagos called for a press briefing at Colonnade Hotel after which I requested the Deputy President General DIG Opara (Rtd) for the refund of N130,000 (I transferred from my company's account to Ohanaeze account) to support my LGA for purchase of forms, I also copied the text to the then V/P Chief Charles Odunukwe, but it was you Solomon Ogbonna that implored me to drop the the agitation for a refund with the promise to pay the 130k back to me".
"If you Chief Solomon, could not fulfill the refund of that N130,000 until this moment, how then could it be possible for me to ask you for assistance. This is against common sense. You are just being shameless as you already destroyed the respect and dignity of the office you are occupying by your unending antics. "
While handing down his ultimatum to Aguene, he said, " I demand you to apologize to me and withdraw this your falsehood within 48 hours , failing which, no body will blame me if I publish the facts that I have about you", Ezebuade warned.