Chairman Revolution Plus Property, Dr. Bamidele Onalaja, Wife,  Empowers Widows With Bags Of Rice, Vegetable Oil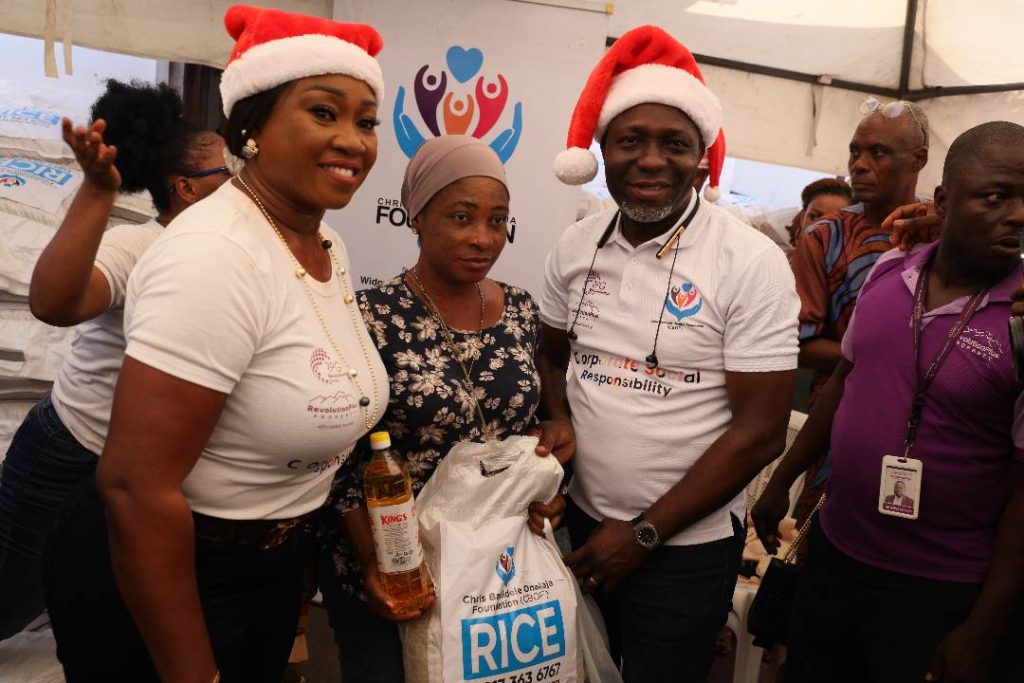 Leading property firm revolution plus have continued to put smile in faces of the less privilege in the society as the firm gave out bags of rice to about one thousand widows.                                                      

The event which took place during the week at corporate headquarters of the company attracted large number of  residents who came to benefit from the gesture.                                                                          
Besides the bags of rice, vegetable oils were also given to the beneficiaries. Most of beneficiaries who spoke with our correspondent said "we are grateful to God for giving us revolution plus property, they have been empowering many people all over Lagos state and environs."                                                      
In an interview with Journalists at  the event ,Chairman, Revolution plus property Dr. Bamidele Onalaja,said he learn the act of giving from child hood and also through  his Pastor Dr Chris Oyakhilome who taught much about the need for children of  God to give to the needy as it is in the Bible through the teachings of our Lord Jesus Christ.                                                                                                                 
Wife of the Chairman,  Mrs Tolulope Onalaja was on ground during the event to distribute the rice and other items to the beneficiaries.                                                                                                                       
The company have decided to make the program an annual event and had plans to reach out to more people all over Nigeria.                                                                                                                                     
Revolution plus property one of leading real estate company started operations in May 2014 by a couple, Dr Bamidele Onalaja and his wife Mrs Tolulope Onalaja, with the vision of providing affordable housing for Nigerians and bridging the housing deficit across the country.            
It has over the years grown to create a revolution in Nigeria 's real estate sector,  thereby emerging a brand that is now a household name and proudly bringing the real estate dream, desires and expectations of many into reality .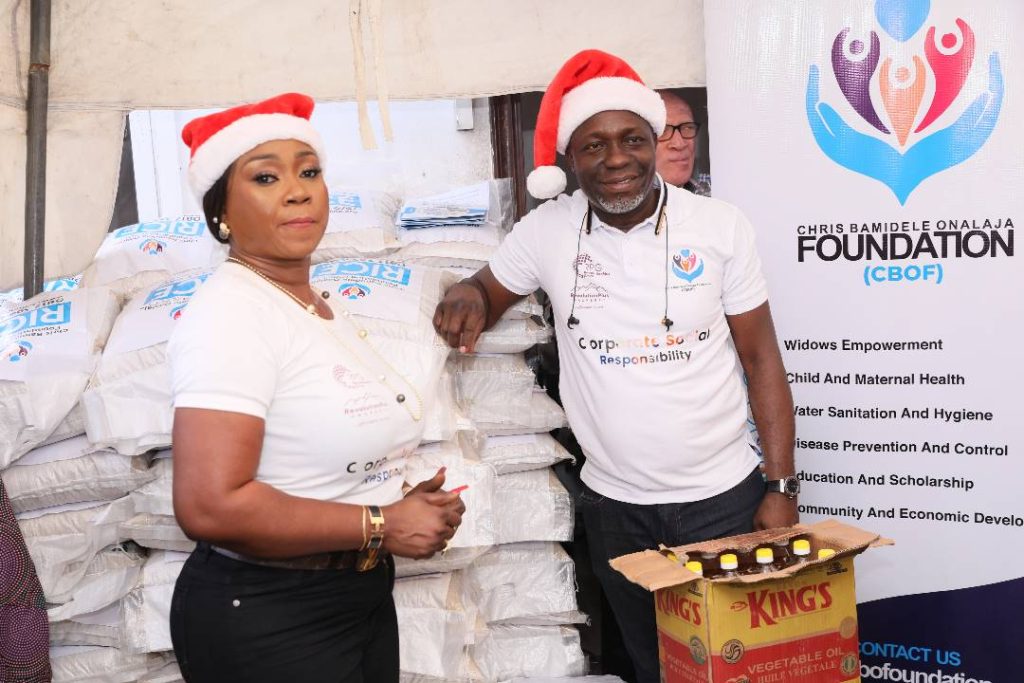 The company has over 43 estates spread across the country and Eight mega housing projects. All these estates are situated in Lekki, Ajah,Epe,Ibeju -Lekki, Ikorodu, Shimawa,Mowe,Abeokuta, Ibadan, Port Harcourt and  Federal Capital Territory  (FCT) Abuja.