Breaking : Killer Fulani Herdsmen Sack 3 Kaduna Communities, Massacre Over 30 People, Set Churches, Houses Ablaze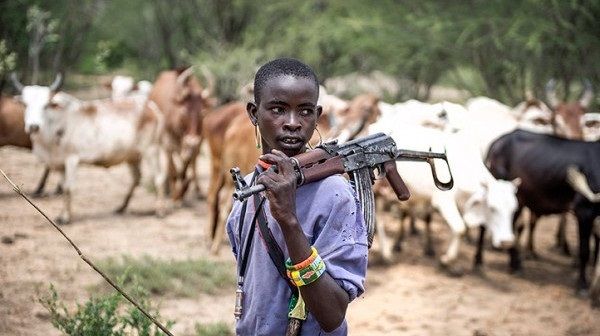 It was a bloody Sunday for worshippers at the Evangelical Church Of West Africa, ECWA and the indigenous residents of three Kaduna Communities in Kajuru local government Areas, where suspected Killer Fulani Herdsmen invaded and sacked the entire villagers from their home land.

The blood thirsty fundamentalists were said to have salmultanously invaded the three neighboring villages of Ungwan Gamu, Dogon Noma, Mai Kori Communities and in the process murdered over 30 People.
At Ungwan Gamu, the killer Fulani terrorists, were said to have attacked the ECWA church between the hours of 11.30 am to 12 noon on June 5th, 2022, few minutes to the end of their Service.
Our Correspondent who visited a neighbouring community called Kankomi village as at the time of the invasion, reported that the Herdsmen after massacring the defenseless worshippers set their church ablaze before going on killing spree of other residents in the village.
It was learnt that the sporadic shooting by the terrorists led to scampering of some of the residents who were said to have dashed in the nearby forest to save their lives.
As at press time, some of the fleeing villagers who summoned courage to return home, were said to be counting their losses while the deceased families were busy burning their killed beloved ones.
On Tuesday, June 7, 2022, same terrorists were said to have moved to Kebe where the number of those killed have not been ascertained.
It would be recalled that similar tragedy was reported to have struck at St. Francis Catholic Church in Owo, Ondo State same day as Scores of Sunday Worshipers were massacred by Suspected Unknown Gunmen who Invaded the cathedral.