APC Chieftain, Comrade Anyanwu Osukwu Blast Chris Ekwilo Over Frivolous Media Attack Against Engineer Joe Igbokwe, Eze Uche Dimgba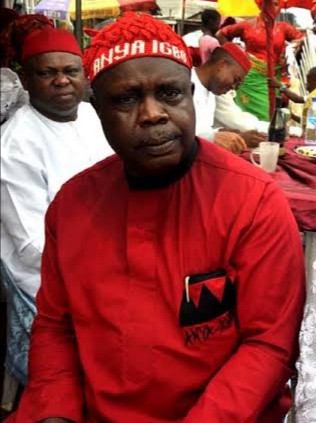 A notable Igbo leader and Chieftain of Ndigbo In APC group, Comrade Emeka Anyanwu osukwu, has mocked Chief Chris Ekwilo, also known as "Anya" ,Over his recent alleged frivolous attacks against Engineer Joe Igbokwe and Eze Uche Dimgba, published in an online newspaper, and  challenged Ekwilo to  present his score cards since over 20 years he has been grandstanding as Igbo APC leader.                 
Comrade Osukwu who could not hold his mocking laughter,  described Chris Ekwilo as a scum, who has never effectively mobilized Igbo residents support or won election for APC at  his Booth in Surulere area of Lagos State, also  noted that  Ekwilo's over 20 years spent representating Ndigbo in Lagos State,   was unproductive,regrettable, shameful and a wasted era without any achievement for Ndigbo in particular and Lagos APC party in general.                                                                                       
Wondering why Ekwilo have not yet retired to his remote village in shame, Osukwu revealed that despite hands out that Ekwilo have been collecting through begging cap in hands for money from politicians , Ekwilo is still living in misery, residing in a makeshift shanty otherwise called batcher.                                  
The Chieftain, who is also the Director Media, Ndigbo in APC, said it was greed, hunger and worthless self over valuation that drove Chris Ekwilo out of Ndigbo in APC
He said : " for over 20 years Chris Ekwilo had made himself chairman of igbo political coalition without any success in uniting the igbos for the needed votes for our party from A D to APC until 2015 when Asiwaju Bola Tinubu appointed by himself, Eze Uche Dimgba, popularly known as okpotemba and asked him to organize an igbo rally which Eze Uche Dimgba did successfully at Onikan stadium . In shame Ekwilo and few of his followers boycotted the rally which also drew the ire of anger from the party leaders including Asiwaju himself. And that was how he fell out of favour".
According to Osukwu, "because of  Chris Ekwilo's joblessness and his problem of having no legitimate means of livelihood, he took politics and his political errand boy work as his only business ,  and this has always put him in serious problems between him and his followers,  as anything that came in through the party or politicians, he had always diverted and converted it to himself , for his own personal use, which  have always been the problems with getting Igbo residents support and this worked negatively against our party APC".                                                                   
While further giving the historical background on the failures of Ekwilo, Osukwu said thus : " This anti party activities of Ekwilo, forced most of his followers to move away from his group to  form their own groups , such as Igbo Mandate group , South East Ndigbo group, Igbo Anioma and lately Igbo Vision which was formed by Eze Uche Dimgba . Infact the Igbo Vision grew so large that most of the people left ekwilos coalition group and pinched their tent with Igbo Vision,  because  they saw the great leadership qualities of Eze okpotemba.Infact, majority of the members Left Chris Ekwilo, who then wallowed in abject poverty and penury  until he came back and pleaded with Engineer Joe  Igbokwe and Eze okpotemba for forgiveness and they forgive him and  made him deputy Coordinator Ndigbo in APC. This magnanimity by the two Igbo leaders given to Ekwilo , didn't receive the approval of most members of Ndigbo in APC, as they kicked against Ekwilo being given a leadership position again , but for the large Heart of Joe Igbokwe  and Eze okpotemba,  they pleaded with our members to give Ekwilo a second chance."              
Clarifying what he called Ekwilo's false hood, the APC Chieftain, Stated that "It was not Joe Igbokwe that imposed Eze Uche Dimgba on Ndigbo In APC, rather it was Asiwaju Bola Ahmed Tinubu that introduced Eze Uche Dimgba to Joe Igbokwe, and informed him that he has found an igbo man who is sincerely upright and not giving to dishonest promise one thing and do another thing , which was Chris Ekwilo's style, which led to his being sacked and banned from entering Asiwaju Bola Ahmed Tinubu's premises. It was when our party APC called for the unification of all the splinter groups that Eze okpotemba was made the Coordinator based on his integrity and ability to lead and get things done in the right way"
However, "despite making Chris Ekwilo the second in command of Ndigbo in APC, greed and selfish power hunger could not allow him to come to terms and understand that he is no longer in charge, even as he had always tried in vain to usurp power even when his principal, Eze okpotemba was there. But in his maturity, Eze okpotemba had always allowed him freedom to cut the shorts , just to allow things flow for the sake of our party , but due to greed and self over valuation, he left Ndigbo In APC with his friend Uche Baba Tata, thinking that they have the capability to destroy Ndigbo In APC group. Indeed, to their greatest chagrin and disappointment, no single member followed them to their new so called "Ohanaeze political forum". The reason is because Ndigbo are aware that Ohanaeze Ndigbo is a Social Cultural Organization, that has nothing to do with politics and Igbos are also aware that the only legitimate Ohanaeze Ndigbo Lagos Chapter, is the one led by High Chief Sunday Ossai Stainless, who was duly elected. Of course everyone knows that their own "Ohanaeze Ndigbo" is fake Ohanaeze ,known by every igbo person living in lagos and worldwide. To show their stupidity, they said that it was court that gave them power to rule for another four years, whereas Ndigbo have their constitution that specifically only allow one term of four years tenure , without tenure elongation and second term. What they are doing now is making caricature of themselves. "
Lambasting Ekwilo, the Igbo leader tutored him to open his eyes to the glaring facts that Joe Igbokwe and Eze okpotemba have political values both in lagos and Nigeria, just as NDIGBO IN APC group is still intact and relevant APC political group ."Chris Ekwilo and his Co travelers can not and have no capacity to dissolve or tamper with the group , as even all the elected and those appointed in key Lagos State APC positions of Igbo extraction, are part and parcel of Ndigbo in APC and we are not even missing the demise of Chris Ekwilo and Baba Tata, as their positions have been given to other relevant and even stronger members of Ndigbo in APC".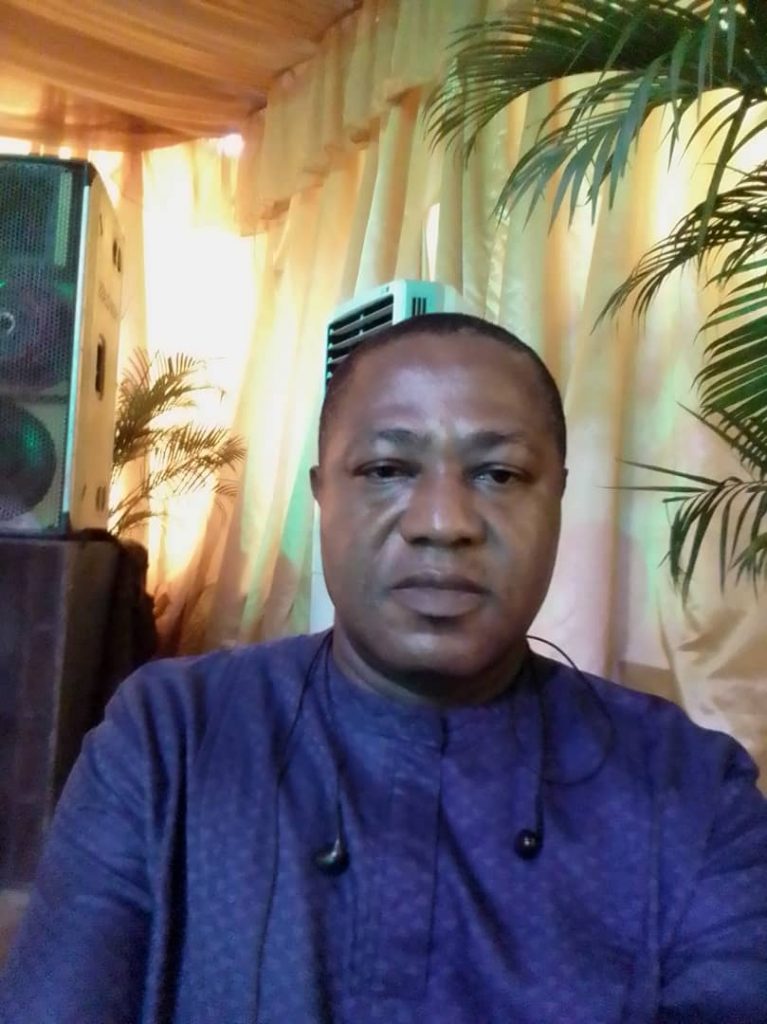 Challenging Ekwilo, Osukwu asked him to mention one potentially relevant person  in lagos Ndigbo in APC politics that is with him in his  new group , which he mocked that they are daydreaming to use and get votes for our party  APC .     
Advising Ekwilo to bury his face in shame, the Director Media insisted that Ndigbo in APC "are one United family now , especially as some of the aggrieved members such as Chief Anselm Njoku, Hon . Jude Idimogu, Eze Christian Nwachukwu and a host of other notable Igbo leaders that left because of Ekwilo's greed and lack of leadership idea , have returned to the group "
Speaking in defense of his political Leaders, Osukwu called Chris Ekwilo  " a drowning man  who thinks that he can use lies,  propaganda  and intimidation to win people to his selfish new group. Eze okpotemba as a great leader can not join issues with Ekwilo and his gang of rebels , knowing that doing so will amount to reducing himself to their level, especially as he Eze Uche Dimgba is busy building the political structure that will stand the test of time even when he will no longer be at the helm of affairs."     
Reeling out qualities of Eze Uche Dimgba, he praised him as "a successful business man and family man who have trained his children very well and they are all doing well in all their chosen field of human endeavours .okpotemba is a friendly personality who love people and is a very humble man . To the shame of Chris Ekwilo, Eze uche dimgba remains the Executive Coordinator of Ndigbo in APC.
Finally Nailing Chris Ekwilo to his political coffin, the Igbo leader also revealed  that " Ekwilo who claimed to have electoral values  in Lagos State, have never ever been able to effectively mobilize Igbo residents and won any election in his polling booth in Surulere area where he lives in a batcher ( face me I face you house) . Infact that particular electoral booth has always been won by PDP even up till now. So, where is Chris Ekwilo's  electoral value coming from . Now in comparism with Eze Uche Dimgba,   APC right from the time of A D to date,  have been winning election in ikeja,   courtesy of Eze Okpetemba and his group.
And that is why Asiwaju holds him in high esteem,  as you all know that Asiwaju polling booth is in Alausa Ikeja .including honorable  Faleke , who does not joke with Eze okpotemba's political input to the APC party . Chris Ekwilo  is like a political scavenger , who can even eat from the dust bin as all he is looking for with his tiny band of political hooligans,  is where they will get what to eat . Eze okpotemba sponsors most  of the programs with his money and connect his friends to support, but Ekwilo that I know very well, has  no financial contribution to the APC party. When  he comes to any occasion,  he is always fighting for take home foods and drinks. Eze okpotemba is a giver while  Chris Ekwilo is nothing but a hungry man without value,"Osukwu Concluded.
It would be recalled that Chief Chris Ekwilo who recently declared himself as the Chairman of a newly formed controversial" Ohanaeze Ndigbo Political Forum", had sponsored a news publication laced with hate speech , where he stated that the duo of Chief Joe Igbokwe and Eze Uche Dimgba, have no electoral value to get Igbo votes for the APC in Lagos State .
Ekwilo was reported to have made the statements at the seized Ohanaeze Ndigbo Secretariat in Surulere, Lagos, over an unsubstantiated allegation attributed to Joe Igbokwe , rumoured by Ekwilo's group, to have been made to the APC National Leader, Asiwaju Bola Ahmed Tinubu and Governor Babajide Sanwo-Olu , that Chief Igbokwe threatened to leave APC if the Party refuses to recognize Eze Dimgba as Coordinator of Ndigbo in APC in Lagos State.