ANTI-IGBO COMMENTS OVER IPOB : IGBO COMMUNITY LEADER, OHANAEZE , OTHERS, LAMBAST, CHIEF JOE IGBOKWE.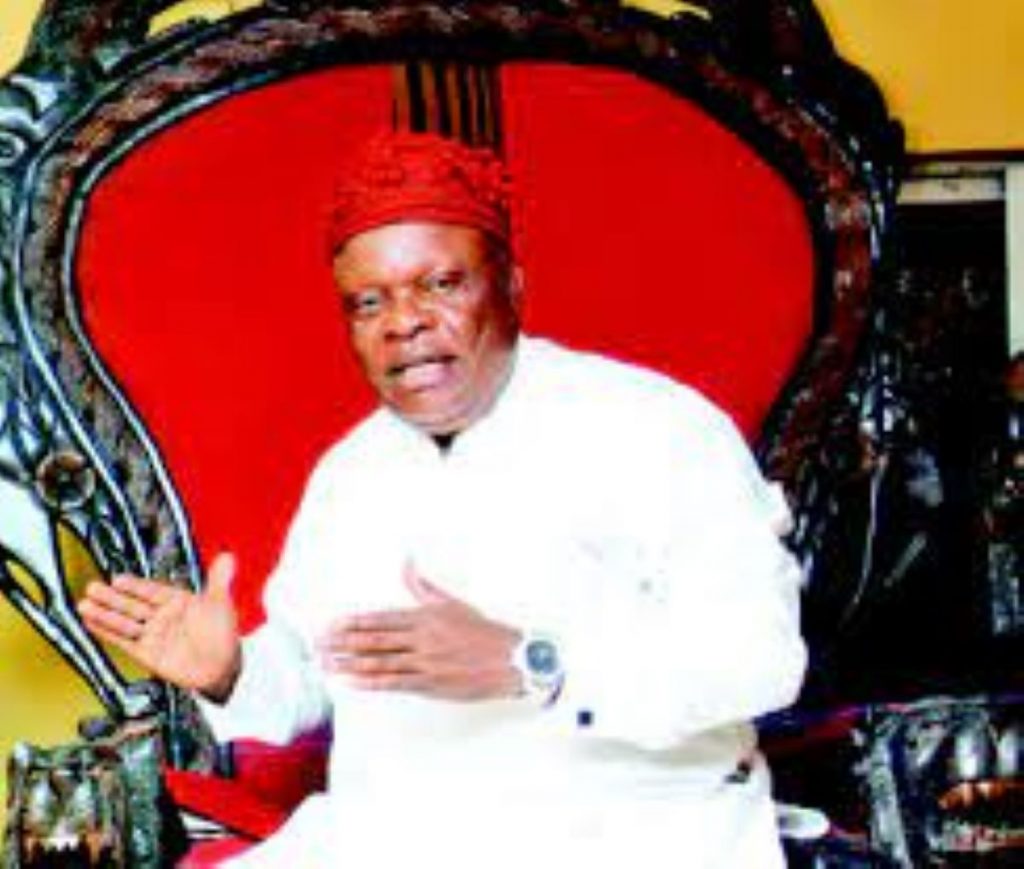 Chief Joe Igbokwe's perceived Anti – Igbo Sentiments and comments have continued to generate criticism and condemnation against him by Many true blooded Igbo indigenes.

It was garthered that Chief Igbokwe's frequent, unguided and unstateman comments against his own people for what many tagged as "sycophantic statements aimed at protecting his selfish political gains and unmerited appointments " , has enormously swelled his Igbo haters camp within and out side Igboland.
One of such numerous Igbo leaders in diaspora , who has always kicked against Igbokwe's unguided and 'mercenary – like' statements, and has untiringly stood in defence of igbo Cause , is the Traditional Leader of the Igbo Community in Lagos State, Eze Christian Uchechukwu Nwachukwu.
Eze Nwachukwu and leadership of Ohanaeze Ndigbo ,recently slammed Chief Joe Igbokwe over claims that members of Indigenous People of Biafra (IPOB) were planning to cause mayhem in some parts of Lagos.
Eze Nwachukwu voiced his displeasure of Igbokwe's comments at the Igbo Community Centre, Okota area of Lagos, during a Press Conference.
He reiterated that Igbokwe's comment was a calculated attempt to cause disaffection between the Igbos and Yoruba, who had been living peacefully in Lagos over the years.
He stated that the Igbo in Lagos are not violent people and are only interested in their businesses to better their lives, noting that Igbokwe made the sad comments to curry favour for selfish interests as well as betrayal of the Igbo in Lagos State.
"Igbokwe cannot speak for the Igbo in Lagos State and his opinion cannot count because the Igbo Community has structure to take position on any issue" he said.
Nwachukwu stated that from Igbokwe's comments, he knew much about causing violence in Lagos and should be held responsible if any violence happens in Lagos.
"Igbos have so much at stake in Lagos State and will not indulge in any act that will cause breakdown of law and order to destroy the harmonious peace we have in Lagos State." Nwachukwu stated.
Eze Nwachukwu was not the only person who spoke against Igbokwe's comments on IPOB causing violence in Lagos.
The President of Ohanaeze, Lagos State, Chief Solomon Aguene, also spoke against it and expressed his sadness over the raging controversies emanating from Mr. Igbokwe's claims over IPOB.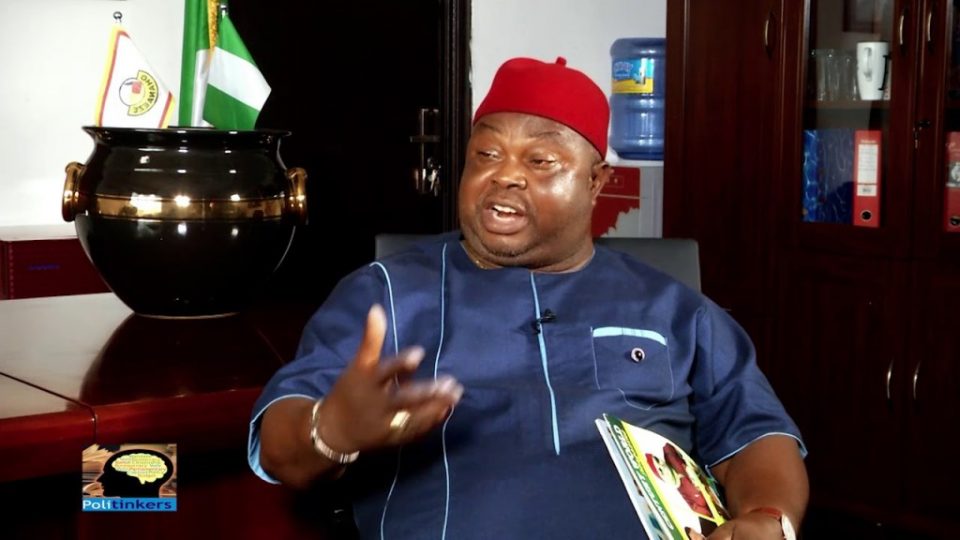 "We hereby state categorically that Mr. Joe Igbokwe does not speak for Ndigbo and it is never part of his responsibilities to do such. What we have seen is a total misstep and calculated attempt to sow seed of discord between Ndigbo and the Yoruba." Aguene stated.
It would be recalled that while Chief Igbokwe joined the Lagos State Police Command in making such unsubstantiated claims, the leader of IPOB, Mazi Nnamdi Kanu, has denied that there was such plan and described it as lie.
Writing via his twitter account, the Director of Radio Biafra said:"The public is hereby notified that the allegations that IPOB is plotting to attack Lagos is a LIE."Their intention is to fuel division between Yorubas and Biafrans. It won't work." This is not 1967!" he concluded.