2 Kidnappers Meet Their waterloo In Lagos , As Police arrest 1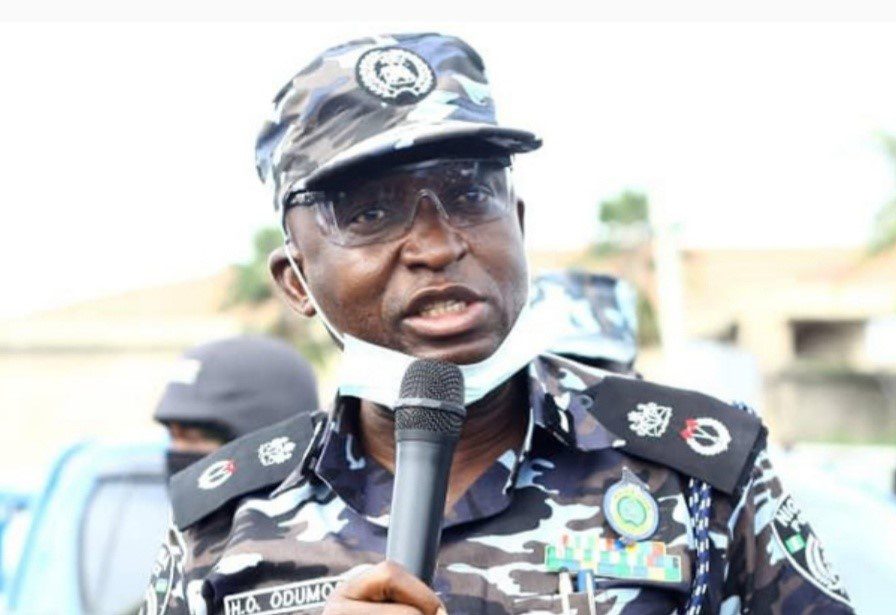 Two Suspected members of a kidnap gang, who allegedly kidnapped an Ikorodu Business Man , have paid the ultimate price for their crime.                                                                                       

This is even as the police in  Lagos State in the early hours of Thursday bursted the  gang of kidnappers in the Ikorodu area of the state ,killing two of them in an exchange of gun fire and arresting another member of the gang .
The state commissioner of police Hakeem Odumosu disclosed thhis on Thursday at the command' s headquarters in Ikeja ,while speaking with journalists.
The slain kidnappers and the arrested one were said to be members of the gang that terrorized and kidnapped people around boundary communties between Lagos and Ogun States .
The police boss said "Gentlemen of the press ,the long arm  of the law   has caught up with a notorious kidnap gang as operatives of the Lagos State Police Command smashed the gang in it's criminal hideout in the deep forest in Imota/ Emuren areas of Lagos State ."
C P Odumosu added that " the forest has been notorious  for keeping their victims and collection of ransom for which one Lukmon  Onabanjo  ,alias  Bugon was a victim in recent past ."
" The successful operation started at about 23:30 hrs of 29 the September 2021 after days of intelligennt monitoring on the gang   "
The Lagos CP also added that "  in a well  planned , highly coordinated and carefully executed  operation ,which lasted for some hours , operatives of the command' s tactical teams in collaboration with the  Imota Police Division bursted the armed gang in its criminal hideout  ,located in the heart of the deep forest ."
" The recent kidnapping incident in the state further invigorated the determination of the command not to allow the criminals turn the state to a theater of kidnapping ."
He added that  " on sighting the police operatives,the dare devil armed kidnappers engaged them in a shootout  that lasted for some hours ." 
" In a determed and courageous spirit ,the operatives returned the heavy fire .In the ensuing gun  battle ,two of the suspected armed kidnappers were fatally injured but later gave up the ghost ,while being conveyed to the hospital for medical attention."
CP Odumosu added that "One was arrested alive.Other members of the gang escaped with bullet wounds .Manhunt and security onslaught has been emplaced for their arrest ." 
CP Odumosu identified the arrested members of the gang as Peter Thomas ,a 25- years – old man of no fixed address or occupation.
According to the police boss ," Exhibits recovered from the  gang include : 2 AK47 riffles ,3 AK 47 magazines with forty six ( forty six ) AK 47 ammunition " 
Other items recovered from the gang also include : a dagger , the sum of ten thousand naira cash,one item phone and 1  MTN SIM card .
He stressed that " " The breakthrough nonetheless, the Lagos State Police will not relent  in it's efforts to rid the state of kidnappers and other criminal elements ,who might want to use the state as a safe haven for their nefarious criminal activities ."