12 HOURS EXCESS DUTY SHIFT : Ikotun Division Pass Vote Of Confidence On DPO,  As Female Police Officers  Debunk Harassment Allegation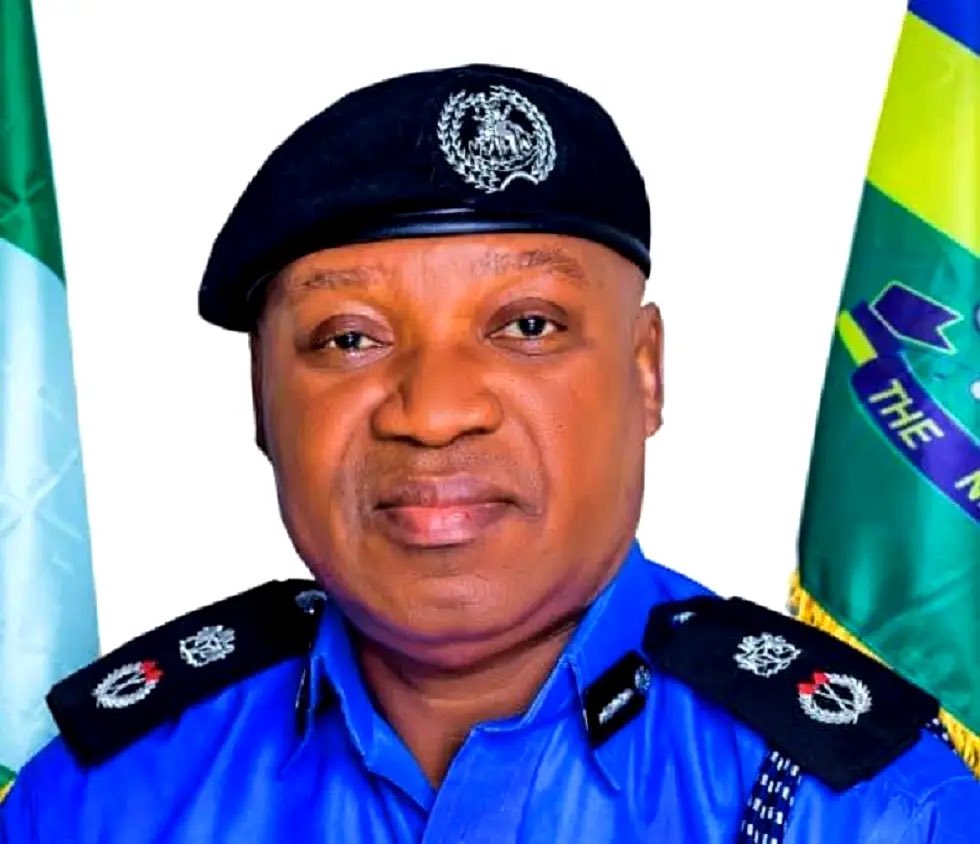 Many Police Officers attached to Ikotun Police Division Under the Lagos State Police command, have unanimously passed a vote of confidence on the Divisional Police Officer, DPO, CSP Johnson Adagba.

This commendation is coming on the heels of recent opinion polls conducted within and outside the police division by a  Human Right  group, Police Right Initiative, PRI. 
News Planet International reports that the Human Right Group, PRI,  initiated the verification polls following an article published in a blog, Apex Reporters ,where alert of I'll treatment of female officers was alleged. 
According to the result of the opinion polls report by PRI group, it  indicated that out of the estimated 200 personnels,  about 5 percent of the officers were off duty as at the time of conducting the polls , three percent declined comments , while 92 percent of the police work force at Ikotun police Station, commended their DPO, who they praised and fondly call "5G DPO"  ( as result of his ability to recollect incidence and case files.).
The Polls also clearly showed that out side the division,  residents, security Stakeholders, traders , traditional institutions within Ikotun police station jurisdiction, indicated support and approval of the DPOs efforts in taming crime and criminality since he assumed office as DPO.
Buttressing the credibility of the opinion polls conducted by PRI, some of the female police officers including sectional heads, in different interviews carried out by our correspondent, debunked the allegations of sexual harassment, forced Labour and excess work shifts on the female officers.
One of the high ranking female police officers and a sectional head at the station, who pleaded anonymity, lampooned the originators of the offensive article, describing it as not only false, malicious but a figment of the imagination of an idle mind.   
" How irresponsible of any person to say or suggest that it was excess work load that killed ASP Justina ? .  Incidentally the late officer was a Sister and a friend and has been on sick / hospital list for over one year, even before she was redeployed to Ikotun station. She was a grandmother and it is funny and unbelievable that even if our DPO was interested in an affairs with female officers here, would he go for a grandmother?. " 
"Interestingly, the writer of the article is somebody we all know that comes to the station for one assistance or the other and when I had a talk with him, he said that his grouse or anger was that he called the DPO two times without answer and visited to see him with out success." 
Collaborating the position of their female colleague, some male officers( names withheld) , in unison condemned the content of the article, describing it as "offensive,  planned blackmail against the DPO and the division, which was garnished with lies" . 
The Officers, questioned the right of the writer they called "jaundiced writer",  to query the work hours assigned to both male and female officers by the police authority. 
While querying the validity of the report, another female police officer asked, "Is the writer of the poorly worded Apex Reporters article that was laced with wrong punctuations and grammatical errors ,truly a Journalist?, Is he our IGP or CP?, Does he know our numerical work strength? . the truth here is that our female officers are not over laboured, they mostly do traffic and counter jobs in the morning and evenings, and the issues of 8 hours or 12 hours duty does not count when a division has limited personnel". 
"Infact Prince Chukwudi Timothy Samuel , who is the writer of these false hold article has been on a self crusade to remove or replace CSP Adagba, for not doing his unlawful biddings, he comes here sometime for assistance over some cases, he also comes here asking for alms or selling of some supplements drugs and once you don't patronize him, he begins his campaign of culumny. 
"I knew him for years now as a man that goes round police departments always, he  likes name dropping and   threatening of police officers with sacking, redeployment, reporting them  to CP, AIG, IGP, just to have his way ". Another Officer added.                   
It would be recalled that Apex Reporters blog had last week in an article entitled " Female Police Officers Cried Out to the authority" , Stated thus : "… female police at ikotun police division were complaining of continuous ILL TREATMENT by the divisional head and AO,SO Clark, the divisional head has served for more than five years.which many transfer have come from various head of police force,he resisted all the transfers,he has made himself oba of ikotun police division even the RTD CP and AIG can not even transfer the DPO from ikotun police division, reason best known to them, the SO Clark has served more than fifteen years without transfer.The female police officers need to have a resource or process to raise a complain to apexreporters magazine and online security news escalate any violation of those rights to the management or the concerned persons.The officers of this division who are also overstretched due to multiple or excess duties,recently lost ASP Justina that died last week,this year 2023 one female lost and last year 2022 two female,the most fearful situation is the 12hours shift for the female police officers on duty are praying the Commissioner of Police and the Assistant Inspector General of Police to come to their rescue.